DRU is Europe's leading gas fire manufacturer. DRU has a magnificent collection of designer gas fires to choose from, including tunnel fires, 1, 2 and 3 sided fires and many more designs to suit all tastes and budgets. Within the Dru collection, you will find a range of sleek designed gas stoves, which have proved very popular for homes in need of a centerpiece in many cases fitted in an extension with an outside wall with minimum fuss. The Fireplace Warehouse Liverpool are the UK's leading supplier of Dru fires with more than 20 live displays in our 6000 square foot designer showroom located in Aintree, Liverpool.
DRU fires combine contemporary styling with solid performance and efficiency. They harness the very latest gas fire technology to bring you gas fires with state-of-the-art designs, generating spectacular and authentic flame pictures. In addition, their range of gas fires is more extensive than ever before, with a huge choice of shapes, sizes, capacities, interior colours and fire beds to suit any type of décor.
DRU Global gas fires offer all the benefits of a quality DRU fire, but at a prices that are affordable for the average household. They have imaginative designs with robust engineering standards and are built to last for years and years to come.
Global gas fires are available in both balanced flue and conventional flue formats. The balanced flue versions can be installed in homes with or without a traditional chimney, offering style, efficiency and flexibility. The conventional flue versions are designed to be inserted into Class 1 traditional chimneys, with ease and economy of installation.
Global gas fires are available in hole-in-the-wall, 2 and 3-sided and freestanding versions. There are also models with custom-designed fire surrounds, outer frames and even a cavity wall fire that can be installed into a brick wall or pre-cast flue.
DRU fires designed for traditional chimney breasts
The DRU Global 70XT CF gas fire has been designed and developed for UK homes. It is an expansive conventional flue gas fire with the unique Global Truflame Burner for a perfect fire view with realistic high and dense flames. There is a choice of black, ceraglass or classic stone interiors and optional Clear View anti-reflective glass.
DRU also do a smaller verion of this fire called the global 55xt which is more suited for smaller surrounds depending on the width of your chimeny breast. Both of these fires are on live display in our showroom.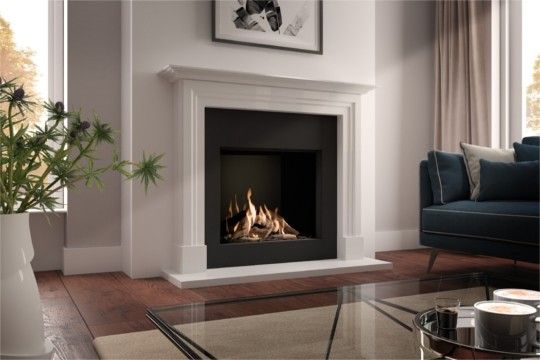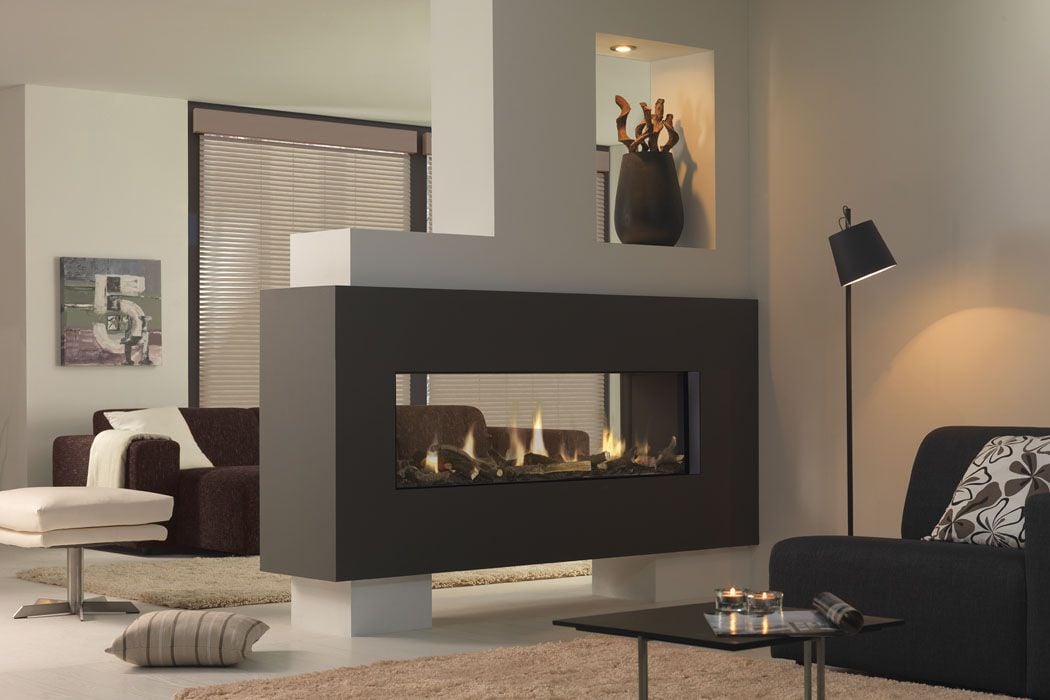 DRU balanced flue gas fires
DRU balanced flue gas fires can be insatlled against any external wall or alternatively these fires can be flued through the roof making them a perfect room divider with there extensive range of tunnel fires. All there fires are remote controlled and DRU's range of metro and maestro balanced flue fires can be controlled via smart phone or tablet when puchased with there wifi module system. . These built-in fires ranging from 55 t0 200 cm wide show a very realistic log stack through their 1,2 or 3 sided and tunnel fires which all now come with the option of the very impressive clear view anti - reflective glass, given the illusion that these are real open fires..
Global 55 xt cavity BF wall fire
The perfect fireplace solution for homes with no chimney
The new DRU Global 55XT Cavity BF wall fire is the perfect solution for homes without a traditional chimney or where a false chimneybreast is not an option. With its slim depth and perfect log flame effect, created by the unique Global Truflame Burner, this stunning fire can easily be installed into your home's cavity wall without losing valuable floor space. With its rear-vented balanced flue, the Global 55XT Cavity BF wall gas fire is the perfect solution for any home including modern houses with pre cast flues on external wall's. This fire is on live display in our showroom and can be complimented with one of our many stunning fireplaces we have to offer.